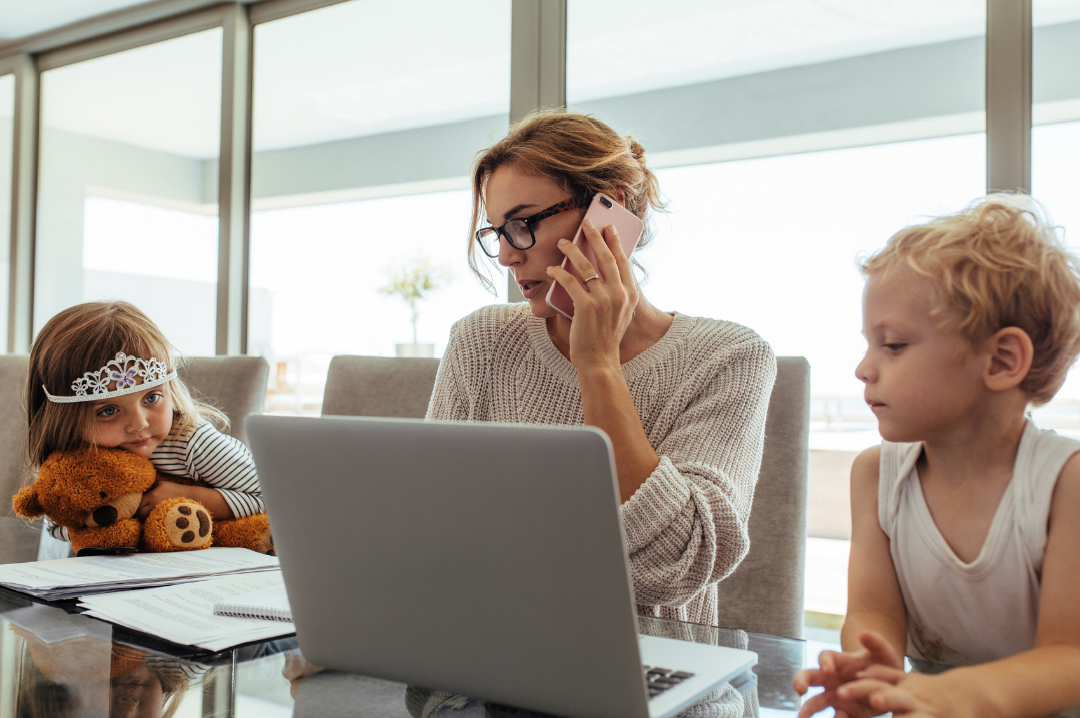 Remote employment was on the rise prior to the COVID-19 pandemic, gaining popularity in some sectors steadily over the years. Undeniably, the pandemic changed the way we work – in May 2020, over one-third of the employed work from home.
Many employees experienced the benefits of working from home, and the majority say that they would quit if unable to work remotely. The benefits of remote work are plentiful – flexibility, work/life balance, cost effectiveness, time savings, stress reduction, etc. 
A recent study from McKinsey estimates that 29 percent of work could be done remotely without productivity loss.
But there are some things that WFH cannot replicate, making the hybrid work model ideal:
Culture
Even the best one-on-one Zoom call will not compare to face-to-face interactions in the office. Creating a company culture heavily relies on real-life interactions. It can become isolating to work in your home office on your own, and it's difficult to create work friendships via Slack message. Consistently seeing those on your team reiterates your common goals, and new employees can find it easier to jump into their role when they watch others. 

Collaboration
How much information is shared in an office via casual conversation? In remote work, all interactions must be written out or scheduled on a calendar for a call. When things are remote, everything must be taught and shared explicitly. In person, learning and teaching comes naturally. Ultimately, a lot of information gets lost – many people don't want to go through the effort of setting up a call to ask a quick question.

That meeting could have been an email? That email could have been an informal conversation.
Connections & Opportunities
When working in an office, it becomes easier to make connections with coworkers. Be it through casual conversation over coffee, chatting on your way to the parking lot, or popping into your boss' office to share a great idea, your opportunity to make connections with coworkers and senior level employees diminishes when things go online. 
The little things – interpersonal skills, arriving early, leaving late – are less likely to be unnoticed by upper management and executives when it's right in front of them. Natural communication with the CEO is more likely in-person than online.
For members of underrepresented groups (women, people of color, those with disabilities, LGBTQ+, etc.), connecting in-person provides more opportunities for promotion, instead of being overlooked.
Instead of pitting traditional in-office work and remote work as head-to-head competitors, enter a third option:
hybrid work.
Hybrid work: a flexible working model where employees work partly in the physical workplace, and partly remotely – at home or from another workspace.
Hybrid work reaps the benefits of both working from home and working from the office while bringing its own unique perks.
Separation of work and life
While working from home offers work/life balance, bringing your work fully into your home can provide a different issue. Many remote workers do not have the luxury of a home office, making it difficult to separate work and personal life. Allowing the freedom to go to the office allows employees to maintain a level of privacy, keeping work out of their bedrooms, kitchens and living rooms. 
Better Inclusivity
Flexible schedules accommodate team members with disabilities without isolating them. With the option to work from home some days, team members with disabilities or medical conditions can work from home comfortably while staying connected, without needing to disclose to everyone their reasoning for staying home. 
In order to retain talent, it's crucial to understand the trends affecting hiring and making the changes your employees want to see. The team at Broadstaff are experts in telecom, IT and 5G staffing. We have a vast industry network that enables us to fill your positions fast and accurately. Read more or reach out today to discuss staffing needs at inquiries@broadstaffglobal.com.